RUNYARD FAMILY:
The loss of our mother,
Gwendoline Mary Runyard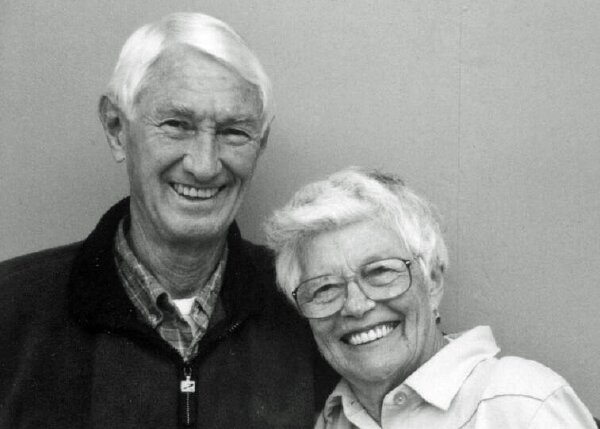 1922 - 2013
Mom had a massive stroke Jan. 8th 2013. I thought I would run out of tears, but they still work.
Mom was such a dear soul, she's going to be missed by many people.
She did it right though. She drove herself to her warm pool in Seal Beach, had a nice
swim, got dressed and before she could get to her car… she got confused. Help was summoned.
The doctor said she probably didn't know anything happened.
Mom never regained consciousness after surgery that morning.
Mom held on until her niece, Pauline from New Zealand arrived to say goodbye.
Mom was 90.
Below is the Memorial folder from Mom's service on January 20th, 2013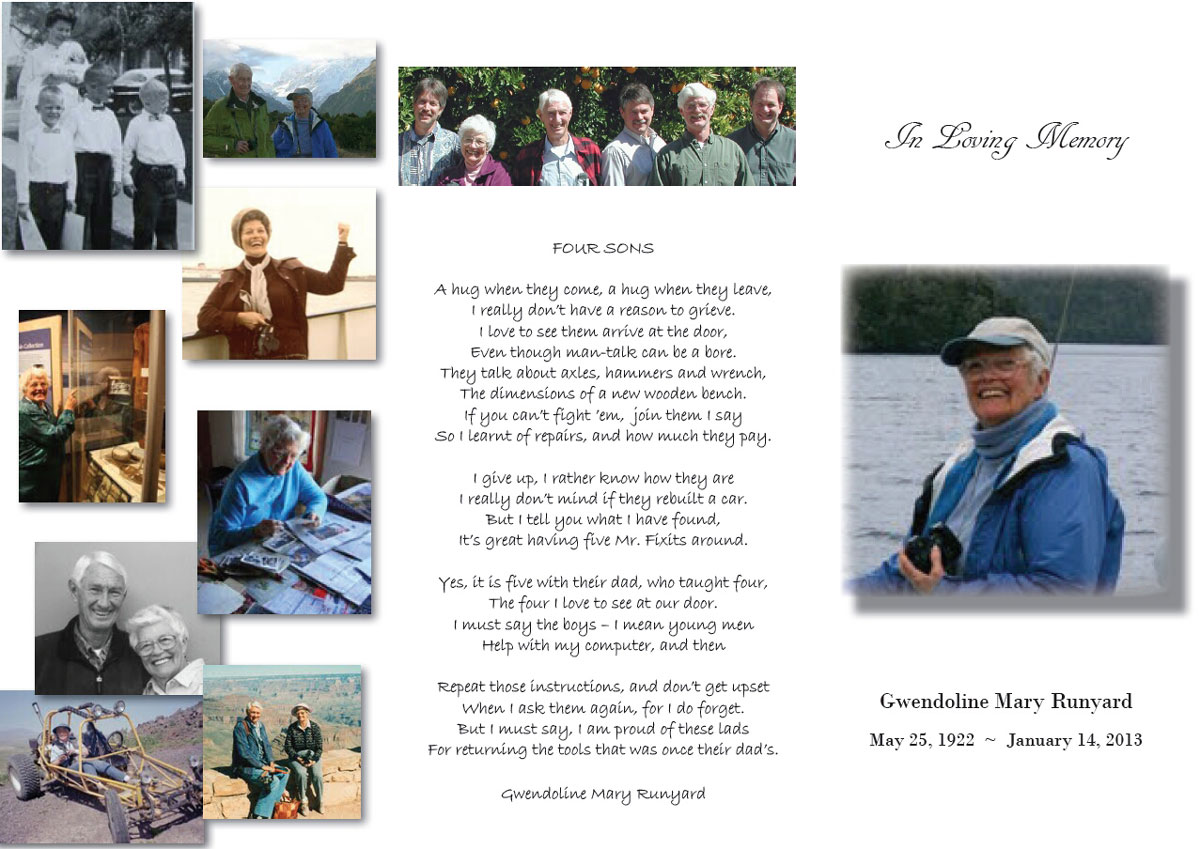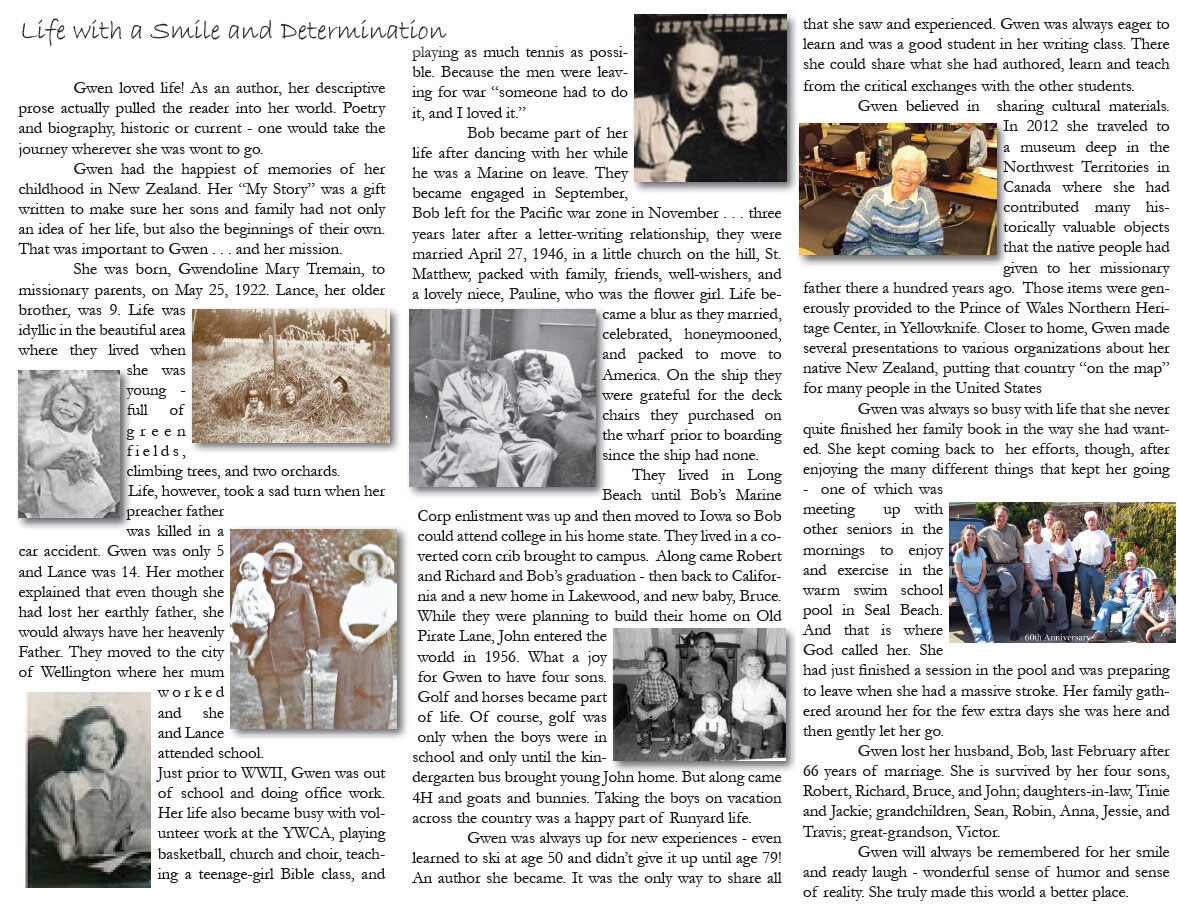 This Folder was put together by one of Mom's friends, Barbara Moreland.
I think she did a wonderful job, short notice and all. Thank you Barbara.

------------------------------------------------------------------------------------

I miss you Mom.
John
Mom's Obituary in the Orange County Register Newspaper: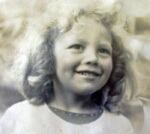 Runyard, Gwendoline Mary, 90, of Huntington Beach, passed away January 14, 2013. Gwen was born in Raetihi, New Zealand in 1922 and was a retired Teacher, Data Processor, Author, Painter and active Poet. She is survived by her sons Robert, Richard, Bruce and John: grandchildren Robin, Sean, Anna, Travis, Jessica, and great grandchild, Victor, Niece: Pauline Stewart, daughters-in-law Tinie and Jackie . Service will be held at 2:30pm on Sunday, 20th January at Westminster Memorial Park,
14801 Beach Blvd. Westminster.
I will be putting up more photos / stories of Mom soon.
Check back later in the month. Thank you, John
Bob & Gwen Runyard. Married 66 years. Good job. You showed us how to have a full life.
Thank you for being my parents. You were awesome.


Arrived too late for Mom to view.
The publisher sent in late April.
A book by June Cotner, a friend of
Mom's who included her last
published poem, "Whispers"
NEXT MOM'S 90th BIRTHDAY


Link to Mom's Last Summer's Canada-North West Territories Trip


Mom's 2004 Book, "Old Pirate Lane"

Mom's letter about Pop
Created on 02/02/2013
Updated on 02/27/2014, 02/02/2016